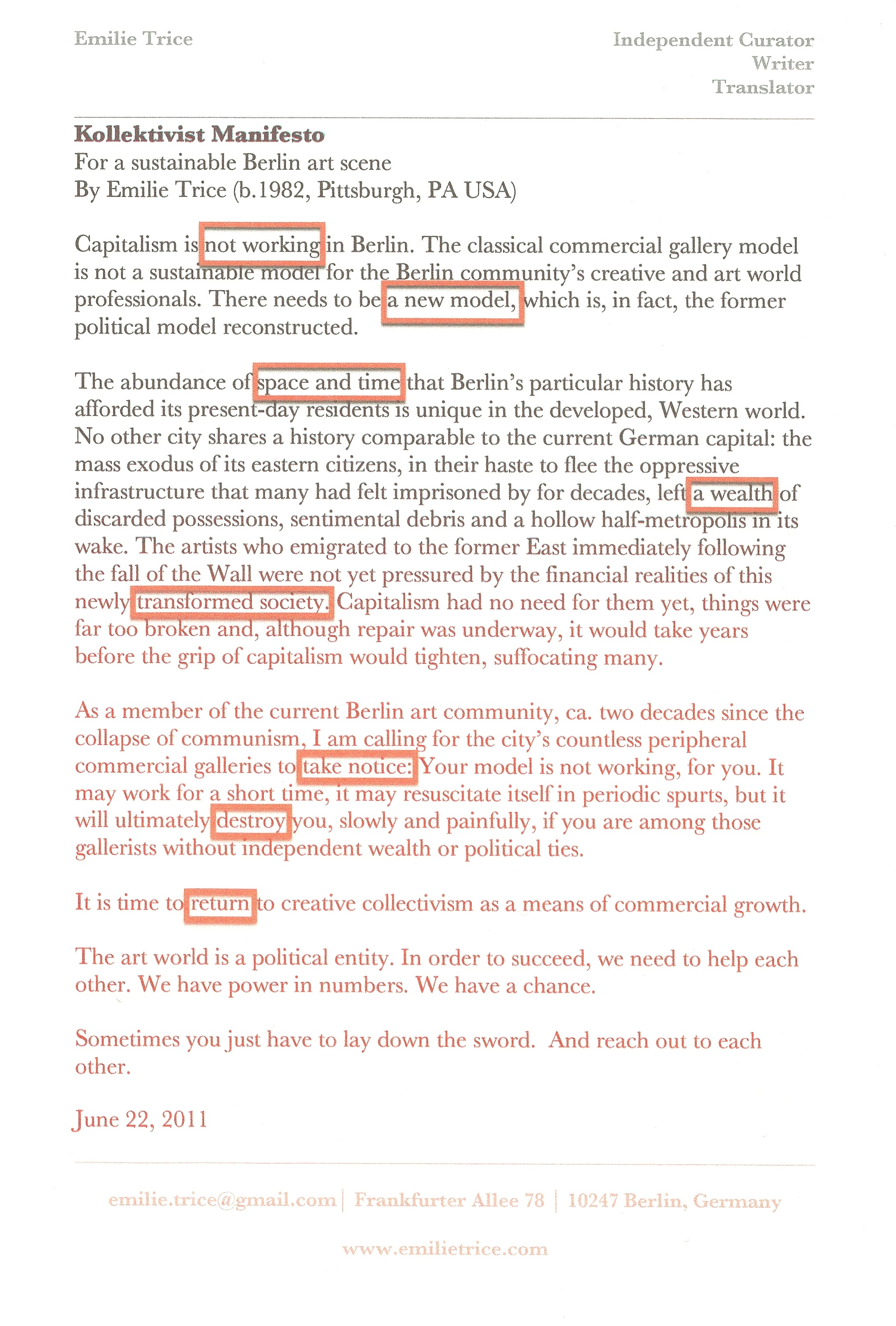 Unfinished Business: Manifesto
This project took 5 years to complete. I collected all of my left-over business cards from 4 art galleries and 1 expat magazine, where I worked during (or just prior to) my time in Berlin. I had about 800 cards left over from stints at Gagosian Gallery, Goff+Rosenthal Gallery (RIP), BodhiBerlin (RIP), Wilde Gallery (RIP) and ExBerliner magazine.
Based on my experiences working in the Berlin art world, I wrote the Manifesto shown above and printed it as the printer ink was running out. I then made the text into a stamp and stamped one side of each of my business cards.
I exhibited these cards in a 1-night only solo exhibition by installing them in a mosaic pattern on the wall, vaguely reminiscent of a Native American pattern. Exhibition guests then purchased the cards (3euro-7euro each) and removed them from the wall. Cards were also sold via Kickstarter for those who could not attend.
The project is fully described on the Kickstarter page.
This exhibition prompted a journalist for the German newspaper Der Tagesspiegel to pen a 5-page article on the Berlin "art world cartel."
Scroll down for installation shots and short video.